Login
Log in if you have an account
Register
Having an account with us will allow you to check out faster in the future, store multiple addresses, view and track your orders in your account, and more.
Create an account
Lac Simon Wreck
11 May 2018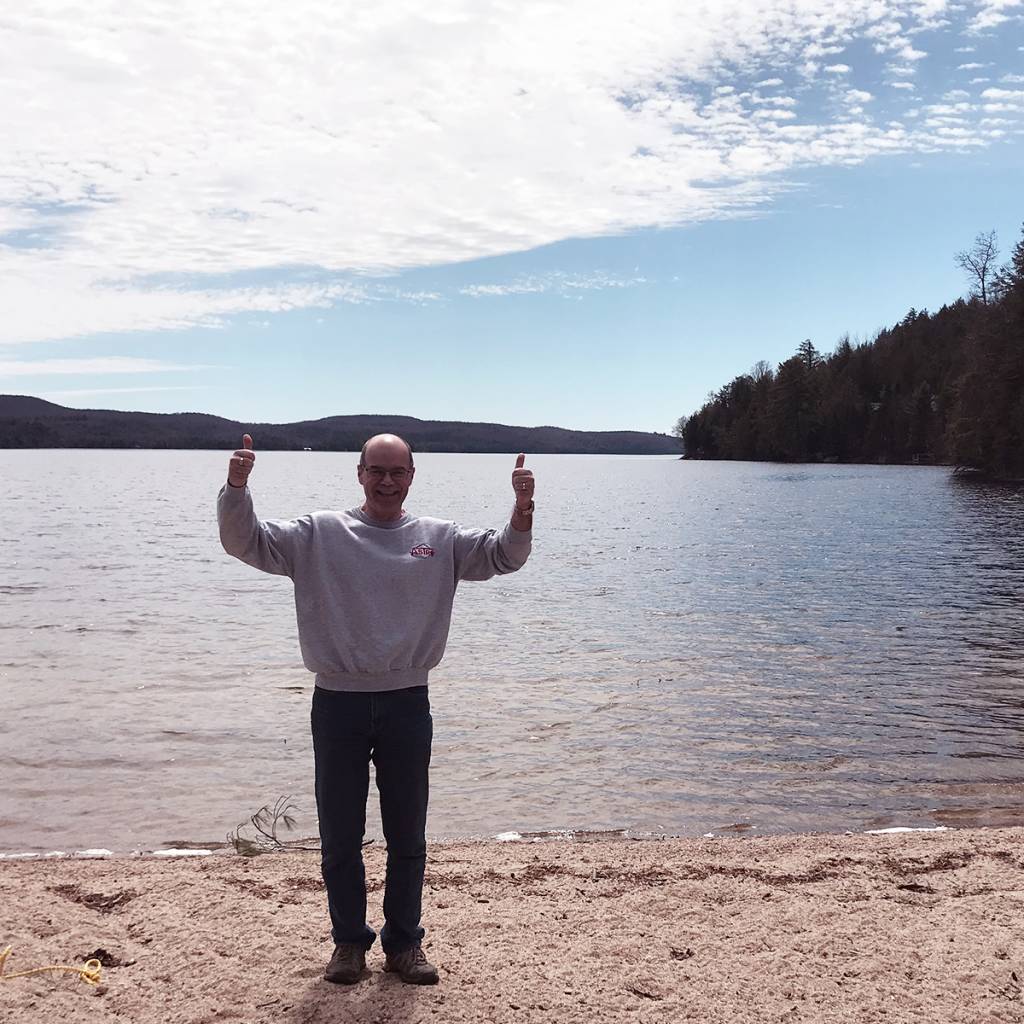 Objective: The small steam boat at Lac-Simon!
As a recreational diver, I found it really exciting to visit a site that isn't well-known. To find the exact location of the wreck, I had to rely on the few details explained in a book and do some research on the internet. Once on site, we had to look for the exact location of the wreck position, like N46 ° 00.187 'W75 ° 06.029' …
I experienced many feelings when we got to the site. Personally, when we arrived on the site, I had a small moment of anxiety because I was afraid of not finding the wreck and having driven an hour and a half for nothing.
Then I said to myself: "Well if we can't find it, we'll still be breathing underwater and we'll have a nice day anyways."
A chance that my dad (Michel Ménard) was there to reassure me. Then when we managed to accomplish the reason for our presence on the site. It was just WOW !!
Because we knew we were going to be diving blindly, it was a great way to practice using a compass. Once the wreckage was found, I was really proud and impressed (impressed by our success). Because the stern of the wreck is buried under the sand, it was impossible for us to examine the boat in its entirety. On the other hand, we saw a small steamer with a rather impressive boiler.
How did I feel when we found the wreck ?! I'm freaking awesome!
I recommend this small, but enjoyable dive to divers of all levels. The visibility is very impressive, and I also advise to dress warmly because the water is pretty cold. My dad was wearing a 14mm wet suit with a 6mm hood, 6mm gloves and 6.5mm booties and he was comfortable. I was wearing a DrySuit with a down jacket, but since I didn't have the proper gloves. my hands were frozen and we had to shorten the dive. My only regret is not having brought my flashlight because the interior of the wreck was quite dark.
I'm really proud of this beautiful adventure. And I can't wait for the next one and I hope to be able to share this little moment of pride with other divers.
It was a wonderful father-daughter moment, and I'm hoping to have more divers with us next time.
The next VALOU DIVING CHECK LIST trip will be
Saturday, May 26th. Keep an eye on Total Diving's Facebook for more information.
Lac-Simon (check ✔)
What is the Valou Check List?
I decided to do a VALOU DIVING CHECK LIST !!!
My goal is to make every trip to a trip to discover a dive site that isn't well-known. Sites that we have here in Quebec and Ontario.
As a first outing, I chose Lac-Simon, because my father spent a lot of time here in his younger years and many of his acquaintances have cottages in the area.
I also chose this site because I talked to some divers about the dive I wanted to do and some of them tried to discourage me by saying things like, "Pfffff Lac-Simon, there's nothing to see there, it's a waste of time… ". Which motivated me more hahjaha.
Leave a comment