Login
Log in if you have an account
Register
Having an account with us will allow you to check out faster in the future, store multiple addresses, view and track your orders in your account, and more.
Create an account
Total Diving is the Best teaching team to learn scuba diving
28 Dec 2014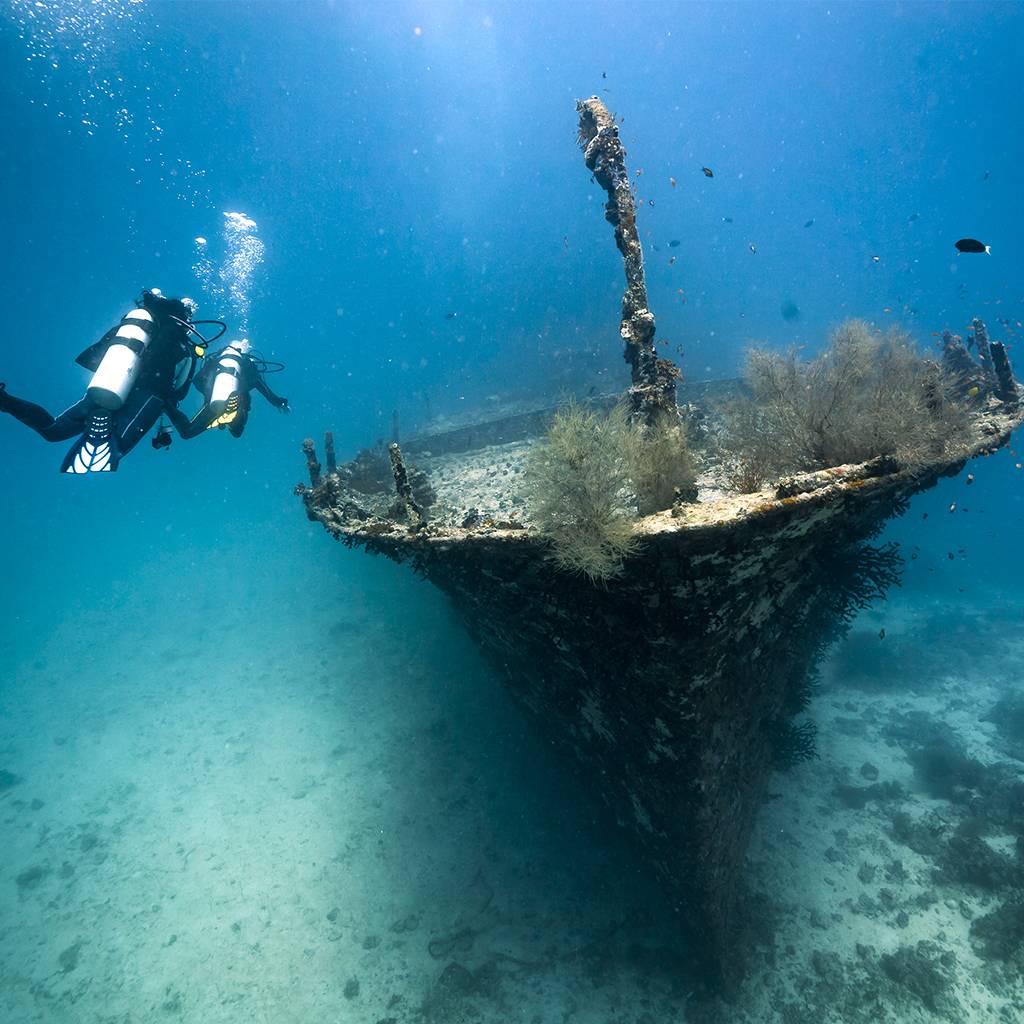 The Advantages
Total Diving's Open Water training Facility at the Kahnawake Quarry
We are the only dive shop in Canada to have their own private training site within 7 minutes of Montreal. Our clients have the benefit of a 100 ft./30M deep facility where any and all levels of diving are attainable.
The Kahnawake Quarry is an exceptional site, all of our PADI open water students have access, free of charge, for the certification dives.
Availability of drysuit certification
Total Diving is happy to offer the incredible possibility of completing your open water training in a dry suit. You have the availability and opportunity to dive in the famed Aqualung Fusion Tek dry suit. This particular model is unbelievably flexible.
In order to have fun, you must first of all be comfortable. A dry suit allows a person to remain in the water longer since it keeps you warm. This also allows you to dive all year around in Quebec where we have an abundance of beautiful dive sites available to us.
Certification with an Aqualung i300 dive computer for every one of our open water student divers
Diving needs to be a fun, safe and stress-free activity. That is the reason Total Diving is very "avant-garde" where every diver dives with a dive computer!
Apprenticeship must apply to real life situations, and students must be completely ready to dive autonomously without supervision. Why stress yourself out with mathematical calculations which have to be remembered underwater, when the simple solution is to have a dive computer that warns you about things like depth, remaining bottom time, tissue saturation, not to mention air supply and safety stops. Simply put, it is peace of mind and personal safety at your fingertips!
9 hours of pool time to ensure all information and skill set goals are achieved prior to open water certification
Total Diving offers their students a total of 9 hours of pool time even on intensive weekend sessions, which is in most cases double that of our competition. In order to obtain the optimal benefits in terms of apprenticeship, it is crucial to train in a confined water, no-stress area enabling the student to learn at their own pace without feeling pressured due to time constraints, therefore possibly missing out on complete mastery of the necessary skills.
A highly flexible schedule
We have, on a regular basis, courses during the week or on weekends starting up every two weeks. This allows more students to sign up for a scuba diving course that will fit their time frame and be fun and dynamic for all!
In the event our schedules do not meet the reality of your personal needs, several choices are made available to you such as one-on-one training, or you can simply arrange a group of your own friends and make up your schedule. We will find the instructors!
Training in small groups
For increased flexibility and to make it more fun to learn, we ensure the groups are kept small so that our instructors and dive masters can take the necessary time to fully explain and demonstrate the required skill sets for each individual, making it easier to obtain your objectives. Our goal is to form confident, competent, independent divers who will enjoy their experience with us and continue to dive in the future after their certification.
Bilingual courses
Total Diving is proud to offer courses in English, French or bilingual on a regular basis.
Dive material delivered directly to the pool facility
There is no need for you to transport equipment to and from the pool facilities from the store. Our team ensures the necessary gear is on site and at your disposal. All of the air cylinders, BCD's, regulators and weights are at the particular training site you will be visiting.
Our pool training gear is all high-end, modern and of superior quality. The regulators are Apeks ATX40's the BCD's are Aqualung ProHD and the computers are Aqualung i300 units.
Satisfaction guaranteed on all gear and materials purchased for the course
We guarantee your satisfaction with the basic gear you need to complete the PADI Open Water Diver course. The fins, mask, snorkel and booties we sell are all very high quality items. Our team of experts will help you find the gear that you prefer and are completely comfortable with. The final test is in the water where, with the help of your instructor, if you are not 100% satisfied with the gear we sold you, we will exchange it without any additional cost to you. (Certain conditions apply).
Private preparation session with one of our in-store staff members
From the moment you sign up, you will have the opportunity of having a prep meeting with one of our experts who will take the time to listen to your concerns and guide you to make it easier for you to understand what the course consists of. Our objective is to offer you more than a standard course. We want it to be a memorable experience which will transform your life and your perception and appreciation of sub aquatic life.
After certification with Total Diving, get one free gear rental for any of our calendar dive events
A scuba course is fun and secure, which remains an experience involving certain evaluations for your security. Once you achieve the Open Water Diver rating we would like you to experience first hand the marvels of diving amongst the fish and the majestic shipwrecks of the Saint Lawrence Seaway.
To facilitate this into your reality we will offer you free rental gear on any of our calendar diving events.
These are just some of the reasons why Total Diving Montreal is the #1 school offering the very best learning experience in the region. We offer an excellent client/retailer experience paired with top of the line gear!
If you think you have the skill and qualification it takes to join the team let us know and we will be thrilled to dive with you! Total Diving is a professional CDC PADI dive training center which is the highest attainable rating a training center can achieve. We are the only CDC-rated PADI scuba training center in all of eastern Canada!
Leave a comment