Login
Log in if you have an account
Register
Having an account with us will allow you to check out faster in the future, store multiple addresses, view and track your orders in your account, and more.
Create an account
The Kahnawake Quarry: More Than Just A Dive Spot
26 Apr 2019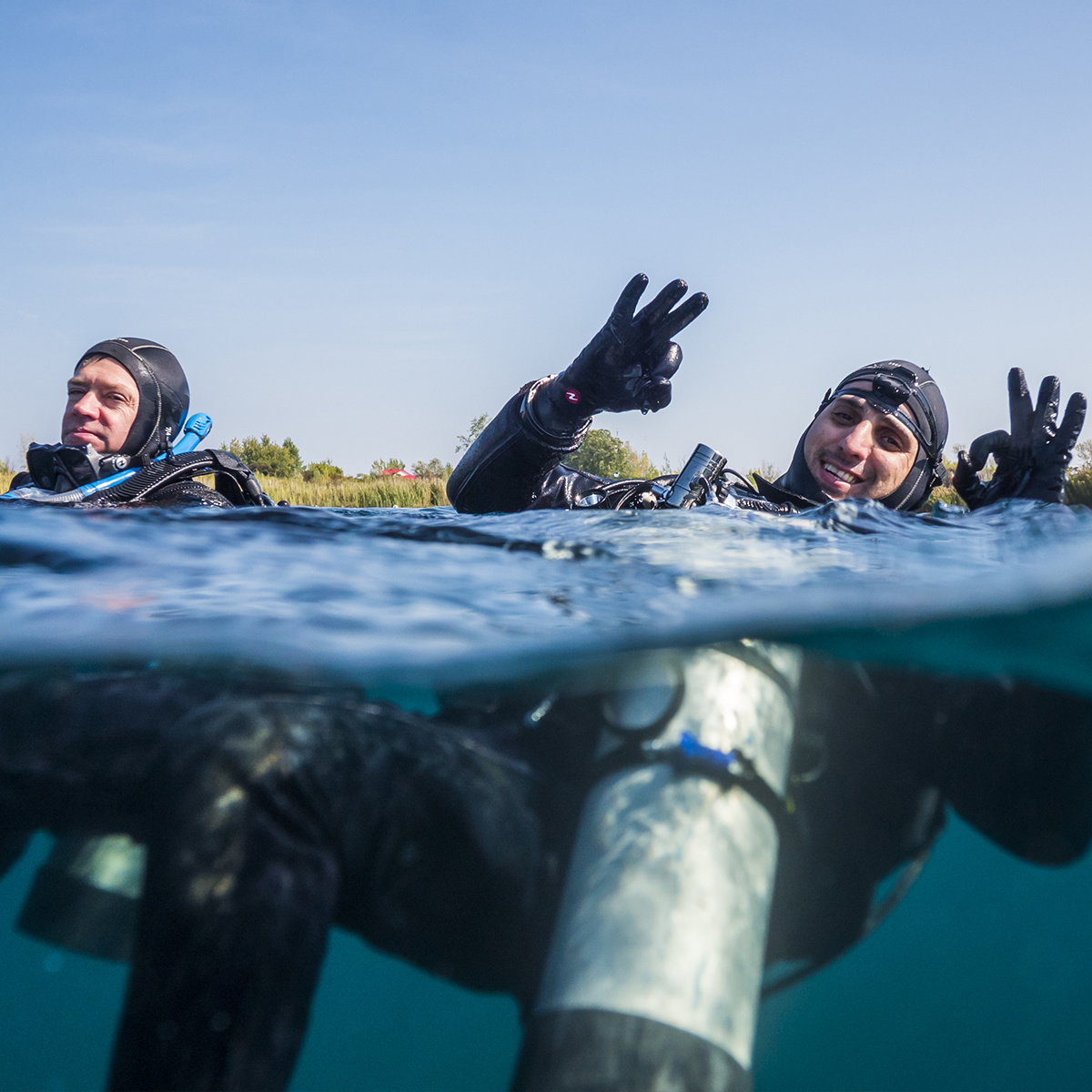 When we talk about scuba diving, more often than not, we imagine turquoise waters heated by the tropical sun with multicolored fish and coral in abundance. However, diving doesn't always fit this description. I'm not a less fortunate diver for not having the opportunity to travel frequently to dive in the south. In Quebec, the water knows us and with our countless lakes and rivers, not to mention our beautiful river, there is no shortage of opportunities to make bubbles. Moreover, Quebec has a large community of divers that is not known to all and we even have a diving site near Montreal: the Kahnawake Quarry. This is a superb site on the other side of the Mercier Bridge that allows you to dive at any time without having to travel too far.
A Site, A History
The Kahnawake Quarry, also known as the Bédard Quarry, was originally used from the 1940s to the 1970s. Large blocks of stone were extracted to build the Mercier Bridge and to produce concrete. The site is on a Native American reservation and it would be in the seventeenth century that some forty Mohawks settled in the region and formed the community as we know it today. We are privileged to have access to it, for many years it was not accessible to divers, but since 2009, Total Diving has privileged access to the quarry.
An Urban Dive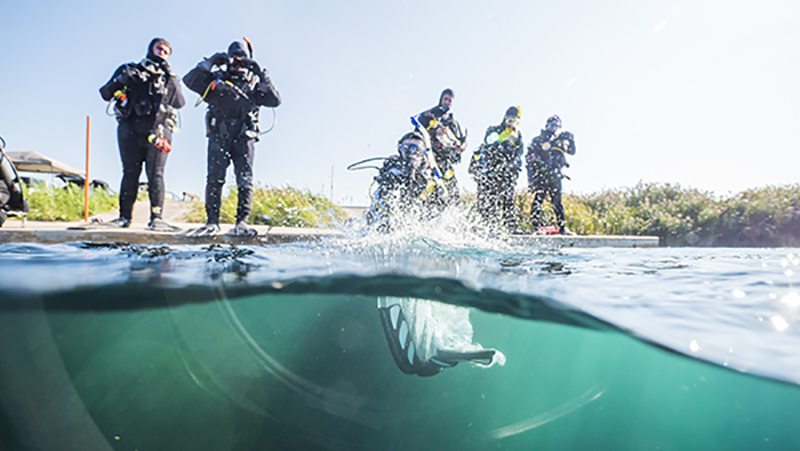 The location of the Quarry, just minutes from the island of Montreal, makes it ideal for diving frequently through the hot summer months. Without having to drive for hours, everyone can go bubble! It is open Tuesday from 4pm to 9pm, Saturday from 9am-9pm and Sunday from 9am-5pm, and any certified diver can attend and access it by paying $ 20. There are always divers and although I do not always come with a buddy, I never had a problem finding one. This is ideal for new acquaintances in the community, because the dive can also become the after-dive with a cold one at the restaurant at the end of the day. Apnea is also welcome at the Quarry, and several freediving clubs organize outings. Access for them is $15 and certification is also required.
A Sandbox For Adults
I can understand the skepticism that some may have about diving into a Quarry, but I can guarantee you that the experience is worth it and that it will be enough to convince you. The Quarry has several levels of depth, 10m (35ft), 20m (45ft) and 30m (70ft) which allows more diving options. The expanse of water is vast and going around in a single dive is not really possible. Contrary to what many might think, the visibility is quite good at about ten meters and there are several things to see such as a rowboat, a bed, bikes, a small submarine, tires and many other things. There is also a platform at 10m that is used to do the exercises in our certification classes. The vertical rock walls are beautiful and give an interesting effect when swimming at their side. There is a sense of greatness as if you were hovering. Algae forests moving at the rhythm of the movement of water and fish hiding themselves also show as well as flooded trees. The fish found there are mostly bass and yellow perch. The Quarry is a superb site and a diver should never underestimate freshwater dives because making bubbles does not need any excuse. The site includes parking, picnic tables, a toilet and an indoor space so you can change and dry in individual cabins. Everything is run to be as functional as possible in order to get the best experience.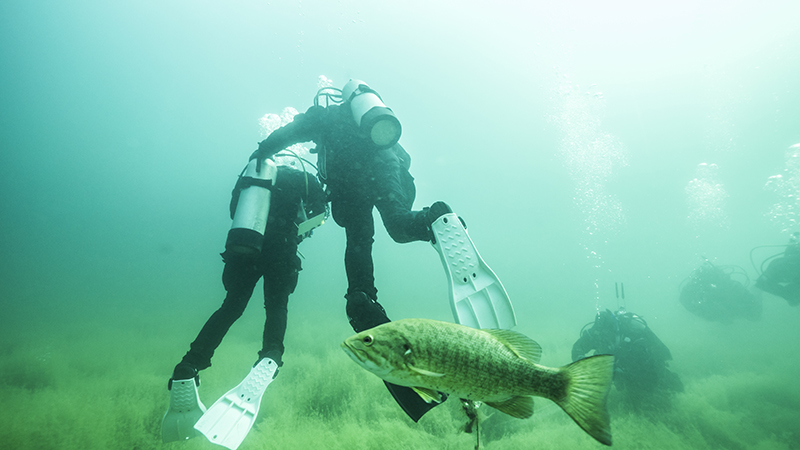 The Quarry is more than just a dive site, it's so many experiences, fun and bubbles made. So many divers gone and come out with a smile! Diving allows you to escape from your routine and explore the waves in a unique way. You have the opportunity to dive only a few minutes from Montreal, so why not take advantage of it? No diver needs any reason to make bubbles, so do not look for them and come dive with us.
WHO IS TOTAL DIVING
Since 1975, Total Diving has continued to provide exceptional services to the scuba diving community. We are the Canadian leaders in diving, and have been Aqua Lung and Apeks' #1 retailer for the last four years. Our online store provides you with everything you need, without having to come by our signature flagship location in Montreal. As a diving school, we teach our students with great care, and as a world-renowned PADI Career Development Centre, we develop outstanding instructors and divemasters. Stay up to date with diving news, products, and the Total Diving community by reading our blogs. We aren't just a store, we're a family that only gets bigger with each new diver.
Leave a comment