Login
Log in if you have an account
Register
Having an account with us will allow you to check out faster in the future, store multiple addresses, view and track your orders in your account, and more.
Create an account
The Divemaster Chronicles
Chapter 1: An Introduction
24 Apr 2019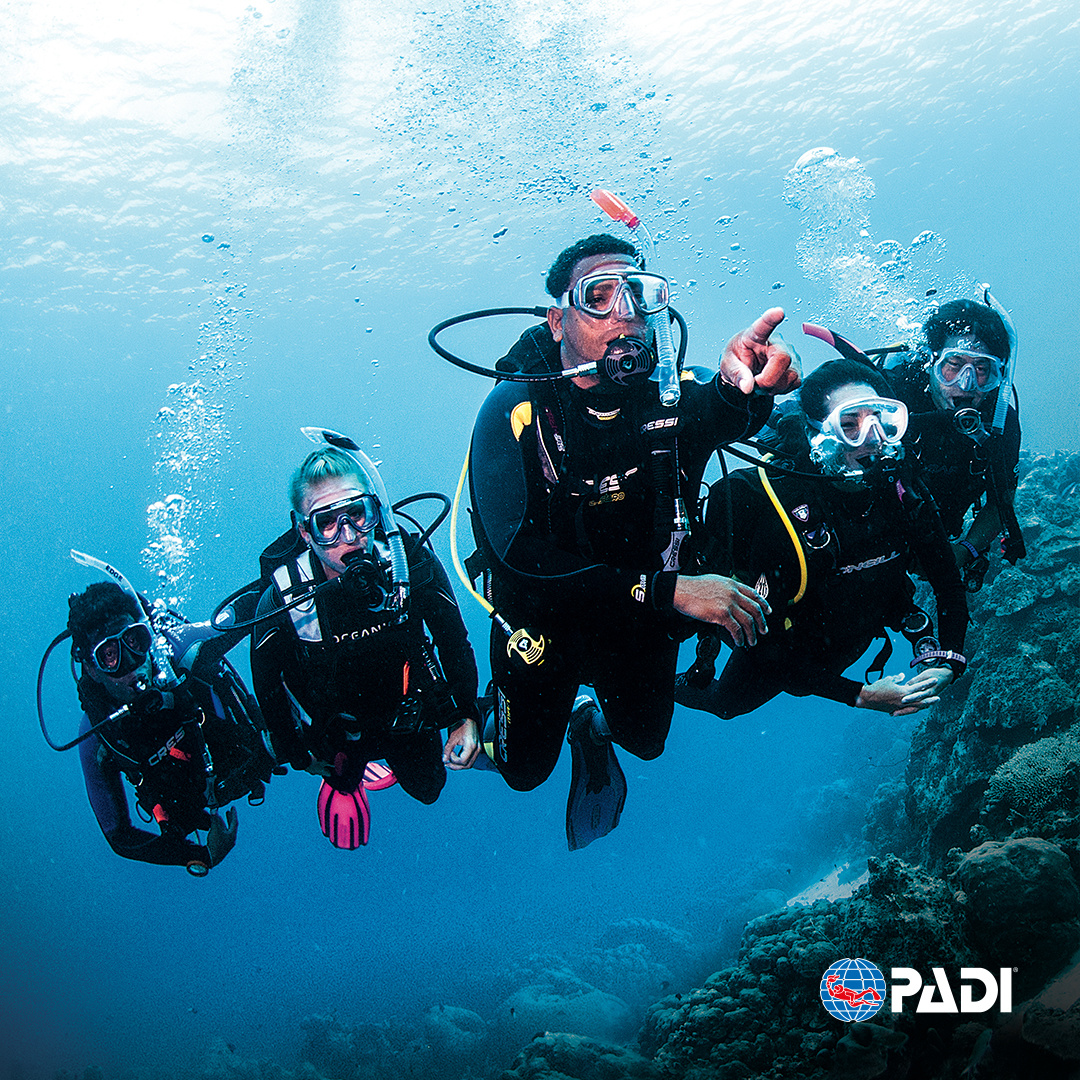 Chapter 1: An Introduction
Divemasters have an aura. An aura of responsibility, of captivation, of pride and of joy. The greet you before a dive, they take you through a thorough briefing. They help you gear up, they guide you underwater. They smile with their eyes and show you different fish species, little critters you'd overlook without them there. They glide through the water, riding the current, with flashy colors and loud signalling devices. They are the reason every dive is a success, and they are the reason you always come back for more.
Of course, with great extraordinaire comes great responsibility. Divemasters are always aware, always watching, monitoring your air, reading your feelings, making sure you are safe, you are secure. They are in complete control of the dive and its divers. They are the masters of navigation, the first-response rescuers, the advocates of the amazing nature of scuba diving.
I started diving in 2015, and since then have been piling as many certifications as time and money allow me. In my diving journey, I can name you every single Divemaster I've had, Divemasters that has inspired me to pursue my passion more and more, Divemasters that have taught me tricks, that have helped me through every question. The Divemasters I've had are the foundational basis of my passion for scuba diving. I knew I loved the ocean and all its wonders, but it was Divemasters (and Instructors of course) that allowed me to become a part of this ocean I loved.
So for many years, I knew that I wanted to become a Divemaster, simply due to the incredible admiration I have for them. I've always loved teaching, loved sharing the things I am passionate about, so to me, the chance to become a Divemaster means I get to bring amazing experiences to people, who hopefully will remember me as fondly as I remember my past Divemasters.
A few weeks ago, I told Sebastien that I wanted to start my Divemaster certification with Total Diving this upcoming summer. He smiled and said okay. Greg was assigned as my mentor, and my Divemaster journey officially began!
I've been waiting for this opportunity for a few years, so I really can't wait to start. But I felt like sharing my experiences every few weeks would be interesting for multiple reasons. First of all, because I'll always have a written reminder of all the awesome things I get to do. Secondly, because many of you out there are probably wondering what the Divemaster certification entails and how you could be a part of it as well. And finally, because I really like writing and sharing my experiences, so I hope you will enjoy reading them!
The Divemaster Chronicles will be a bi-weekly blog (bi-weekly as in the american definition, meaning it will be published every two weeks; the british use bi-weekly to say twice a week, I looked it up), featuring interviews, fun stories, dive site reviews and of course descriptions of the Divemaster training. I'll even try to get pictures and videos to make it a little bit more fun for you to read!
The blogs will officially start being published regularly in May, as I have finals in April and can't really start the training until then. Regardless, this is an introduction to the Divemaster Chronicles, and I hope you will all follow me throughout my journey! Maybe we'll even get to dive together at the quarry! If you have any questions regarding the Divemaster certification or if you'd like specifications on anything, feel free to leave a comment, or even stop by and say hello at the shop! Have a wonderful beginning of spring, and I hope to see you at Total Diving very soon! :)
WHO IS TOTAL DIVING
Since 1975, Total Diving has continued to provide exceptional services to the scuba diving community. We are the Canadian leaders in diving, and have been Aqua Lung and Apeks' #1 retailer for the last four years. Our online store provides you with everything you need, without having to come by our signature flagship location in Montreal. As a diving school, we teach our students with great care, and as a world-renowned PADI Career Development Centre, we develop outstanding instructors and divemasters. Stay up to date with diving news, products, and the Total Diving community by reading our blogs. We aren't just a store, we're a family that only gets bigger with each new diver.
Leave a comment