Login
Log in if you have an account
Register
Having an account with us will allow you to check out faster in the future, store multiple addresses, view and track your orders in your account, and more.
Create an account
The Amazing Shearwater Perdix
02 May 2019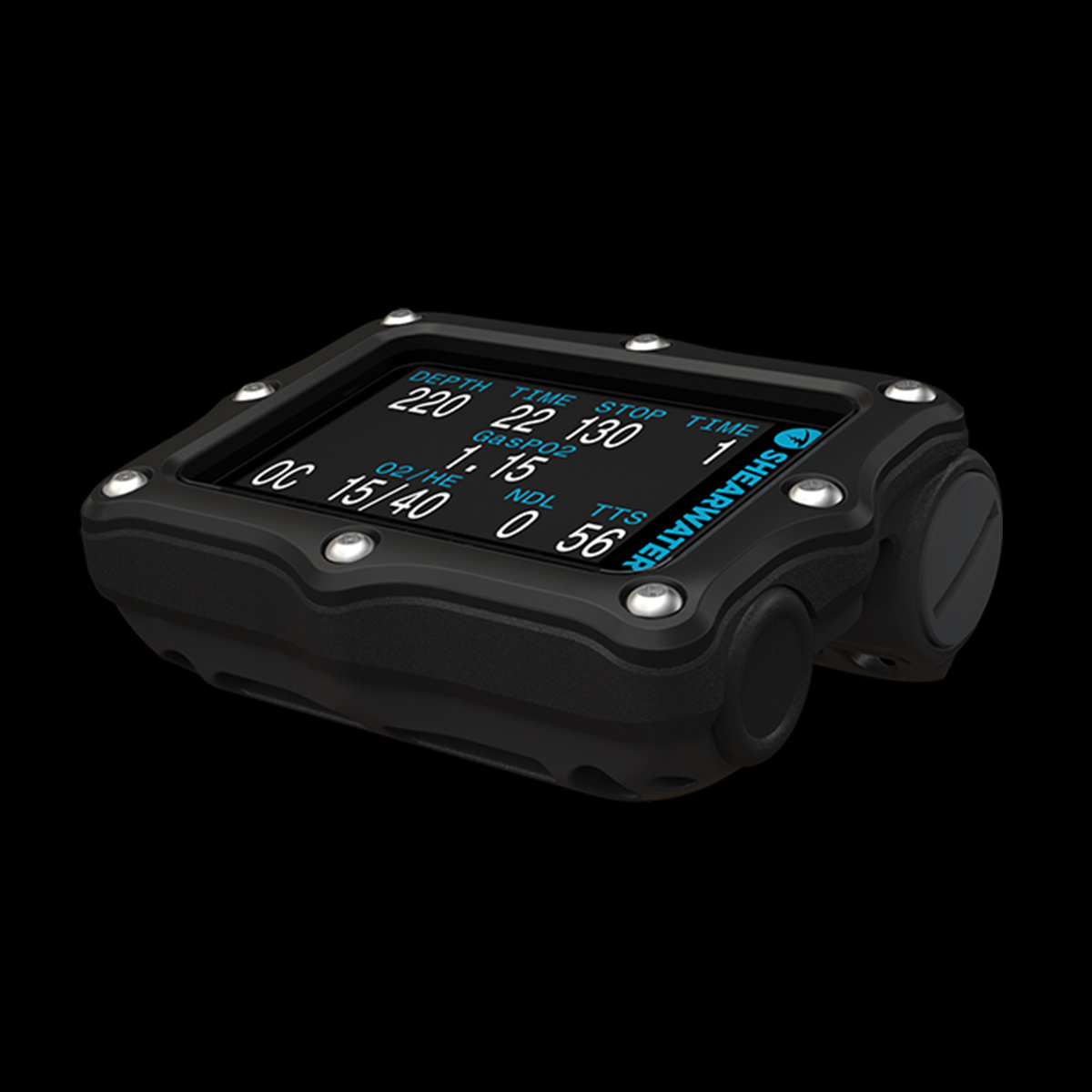 Diving is first and foremost a sensation, but when you have equipment specifically designed to make it as easy as possible, its diving experience is even more meaningful because it is easier to focus on the essentials and appreciate the moment. In my case, situations such as when I can not read my dive computer properly and when it is complicated to transfer my dive data are not factors that help me get the most out of my dive and they are so easily avoidable that it would be a shame not to do it. This is also the case when my hose is caught in my BCD or drags behind me and the reading of my remaining air pressure is made difficult. That's why I dive with the Shearwater Perdix, all the features it offers make it easier to dive.
An easily readable screen
Reading its screen is not always easy and without necessarily having a problem of vision, the contrast of colors on the black background of Perdix facilitates my reading. It can make a difference for people who have trouble reading their computer because of vision problems or other reasons. The colors are bright and the background is black so that a simple glance is enough to know everything about everything with the complete interface of Perdix.
More information than one can imagine
What I like about Perdix is ​​that it gives all the information you could want and it is easily configured so that you can keep only what you want on the main dive display. Also by pressing the buttons, it is possible to scroll to the bottom part so as to have access to even more information. It includes basic information such as no-decompression limit, dive time, and average and maximum depth. There is also more specific information, such as the percentage of oxygen toxicity (CNS) and the accumulation of gas in tissues using graphs. It is even possible to know its air consumption (SAC) if you have the AI ​​version (air integrated) and these are just a few examples of all that allows the Perdix.
A built-in compass for less cluttered wrists
When you think of a computer, you want it to be practical and gather as many elements as you can, so you do not have to clutter more than you need to. This is exactly what Perdix does when it includes a compass, some may be skeptical because it is digital, but it is accurate and works even when tilted. It also allows you to mark a course so you can follow it.
More connected than ever
Perdix has bluetooth technology and I love how easy it is to transfer data to your phone, computer or tablet. I no longer need to worry about logging dives or lose them because you do not need them anymore. It is simpler and faster to facilitate your dives and better manage your log book. A lot of information is found in the logbook and there are even graphics so that it is as complete as possible and allows you to return more effectively on past dives to better prepare the next.
A battery change easier than ever
It's classic, go on a trip to finally realize that his computer does not have enough battery for all your dives. Also, it is sometimes difficult to change some batteries and if we do not do it properly or if we do not use the services of a technician, the computer may malfunction and allow water inside effectively not working anymore. Obviously, the Perdix does not have this system, in fact, it uses AA batteries, the most common kind of battery in the world so you can change the battery no matter where you are.
It is easy to do and the watertightness is guaranteed with two O-rings, just do not close it too tightly to not damage them.
Transmitters for All Purposes
The Perdix AI is not the same model as the standard Perdix as it can connect up to two transmitters. Personally, I find that the AI ​​model is worth it and the transmitter is convenient to know how much air is left in your tank during a dive. It is also possible to use the second transmitter which can be connected to your buddy to be aware of his own tank fill without asking.
A computer to rule them all ;)
What I like about the Perdix is ​​that it allows you to do everything underwater. I'm a Rescue Diver, so I'm only doing recreational diving at the moment, but the Perdix allows for technical diving with gas mixtures including timix and it also allows you to use an air rebreather. In other words, it's a computer that allows you to do everything so that you never have to change your computer because it no longer meets your diving needs. Even if you are a recreational diver, without necessarily planning to do technical diving, you will have a great use of the Perdix, and who knows you might indeed end up doing technical diving, never say never!
The Perdix is ​​a world of possibility in the sense that it has no restrictions, it does everything and it's as simple as that. The best word that comes to mind to describe the Perdix would be "complete", the Swiss knife of scuba diving if you will - bringing all the needed features together.
WHO IS TOTAL DIVING
Since 1975, Total Diving has continued to provide exceptional services to the scuba diving community. We are the Canadian leaders in diving, and have been Aqua Lung and Apeks' #1 retailer for the last four years. Our online store provides you with everything you need, without having to come by our signature flagship location in Montreal. As a diving school, we teach our students with great care, and as a world-renowned PADI Career Development Centre, we develop outstanding instructors and divemasters. Stay up to date with diving news, products, and the Total Diving community by reading our blogs. We aren't just a store, we're a family that only gets bigger with each new diver.
Leave a comment