Login
Log in if you have an account
Register
Having an account with us will allow you to check out faster in the future, store multiple addresses, view and track your orders in your account, and more.
Create an account
Rescue Diver Course
23 Aug 2019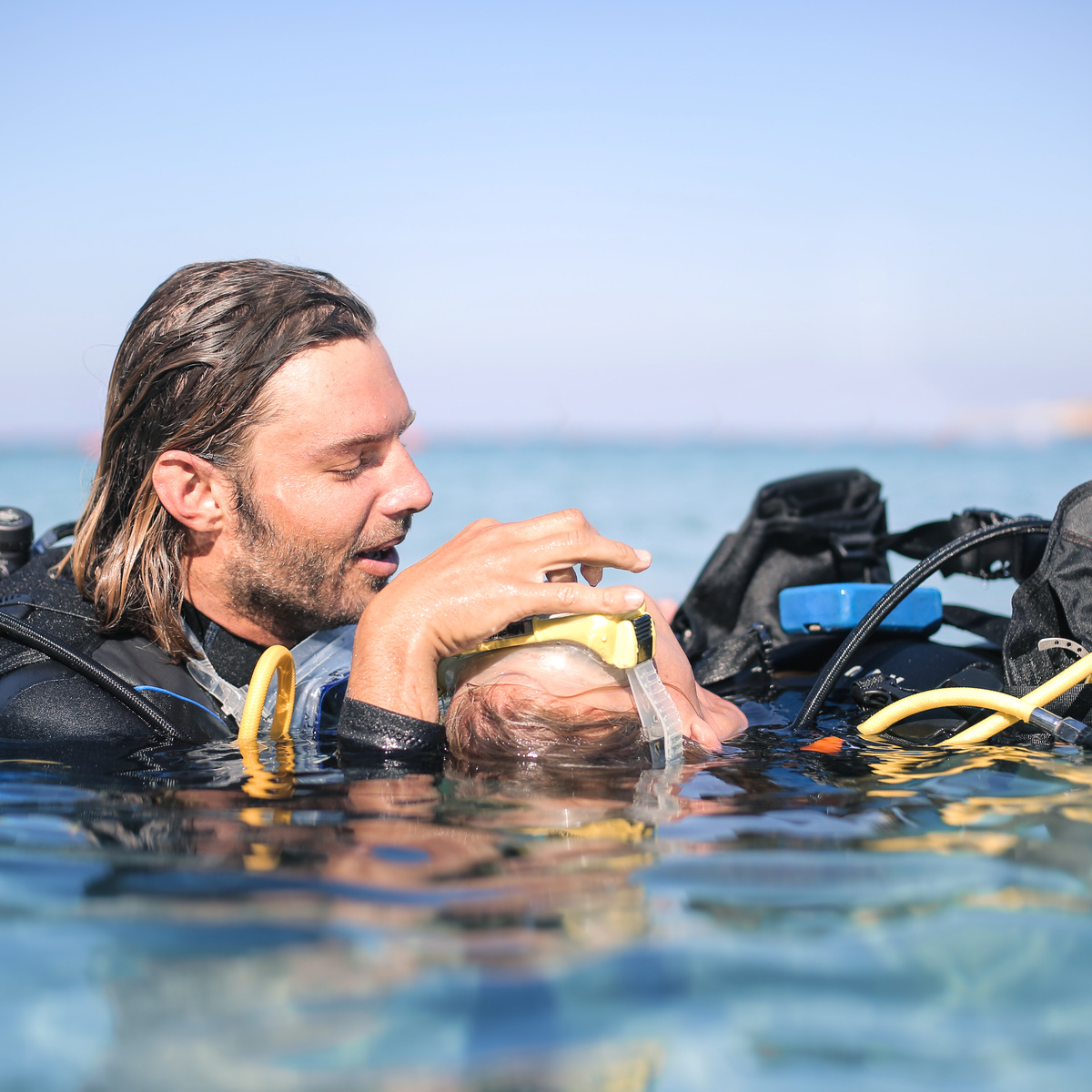 Diving is a sport. If I could, I would have gills. It's not complicated! Under the water, we're all good. Diving, diving, and diving is all I do with my summer breaks. By diving, we discover new things that make us like it even more. But, a good diver is always a safe diver. You have to know how to dive within your limits and know how to react to things as they happen. Basically, as soon as you keep your regulator in your mouth and you keep calm, you're off to a good start. There are, however, emergency situations that require more knowledge. From the moment you begin to dive more regularly, I think you should take PADI's Rescue Diver course to make sure you're ready to dive in good conscience. Diving is a safe sport but still requires lots of safety measures to minimize risks. Being able to react properly and control situations will make you a better diver.
A Very Interesting and Fun Course!
The Rescue Diver course helps you prepare for emergency situations, so it covers a lot of scenarios, teaches you how to prevent them, and how to act in the event that they occur. However, the course itself focuses on prevention so that you can detect signs that allow you to predict a particular incident, and therefore take action and prevent it from happening. It is not very complicated and is all very logical, but is still an essential element of diving to minimize the risks it entails. Simply being a safe diver in general will help you succeed at your Rescue course! Becoming a better diver is not necessarily just controlling your buoyancy or consuming less air during your dives. Becoming a better diver happens in many ways and one of them is taking the time to learn more about different dangerous situations. In fact, the course is a fun way to acquire new knowledge by having a nice dive weekend.
By the way, there seems to be a consensus in the diving community that this is the most fun course! Having done it, I can confirm that this is a class that is worthwhile and that is interesting because it's different from standard courses and it doesn't include conventional dives. Rather, the Rescue course includes situations that challenge your dive knowledge. In addition, it is done in an interactive and fun way that will allow you to find new buddies so you'll always have someone to dive with.
What's the Course?
The course itself is comprised of both the dive course and your Emergency First Response (EFR) course, if you don't already have first responder training. The EFR class covers important concepts and medical situations that require basic knowledge. The pool part of the course is filled with exercises and mock scenarios. The second day of the course takes place at the Kahnawake Quarry where you will go over some exercises from the pool, but in the wild! The only real dive you will complete is one where you're tasked with using what you've learned to locate a missing diver and bring him back to the dock. I loved this dive because while your brain registers that this situation isn't real, it's just realistic enough for you to know how to react if this were ever to happen to you.
With PADI's Rescue Diver certification, you become a diver even more prepared to go on an adventure. You're more competent, independent, and are able to react effectively to adverse situations that may arise while diving. This is the gateway to professional diving, since this is the last course before the Divemaster level. As a Divemaster, you are able to share your passion with new divers by assisting instructors in their classes or by giving introductory lessons (discover scuba diving). Further, as a Rescue Diver, you can begin to earn your stripes as a Master Scuba Diver. With 50 dives and 5 specialties under your belt, you can receive this recognition. In any case, progress never stops in diving, and the Rescue Diver course is a great opportunity to improve and open new doors for your adventures!
Leave a comment