Login
Log in if you have an account
Register
Having an account with us will allow you to check out faster in the future, store multiple addresses, view and track your orders in your account, and more.
Create an account
Scuba Equipment for Women - What You Need to Know
21 Feb 2019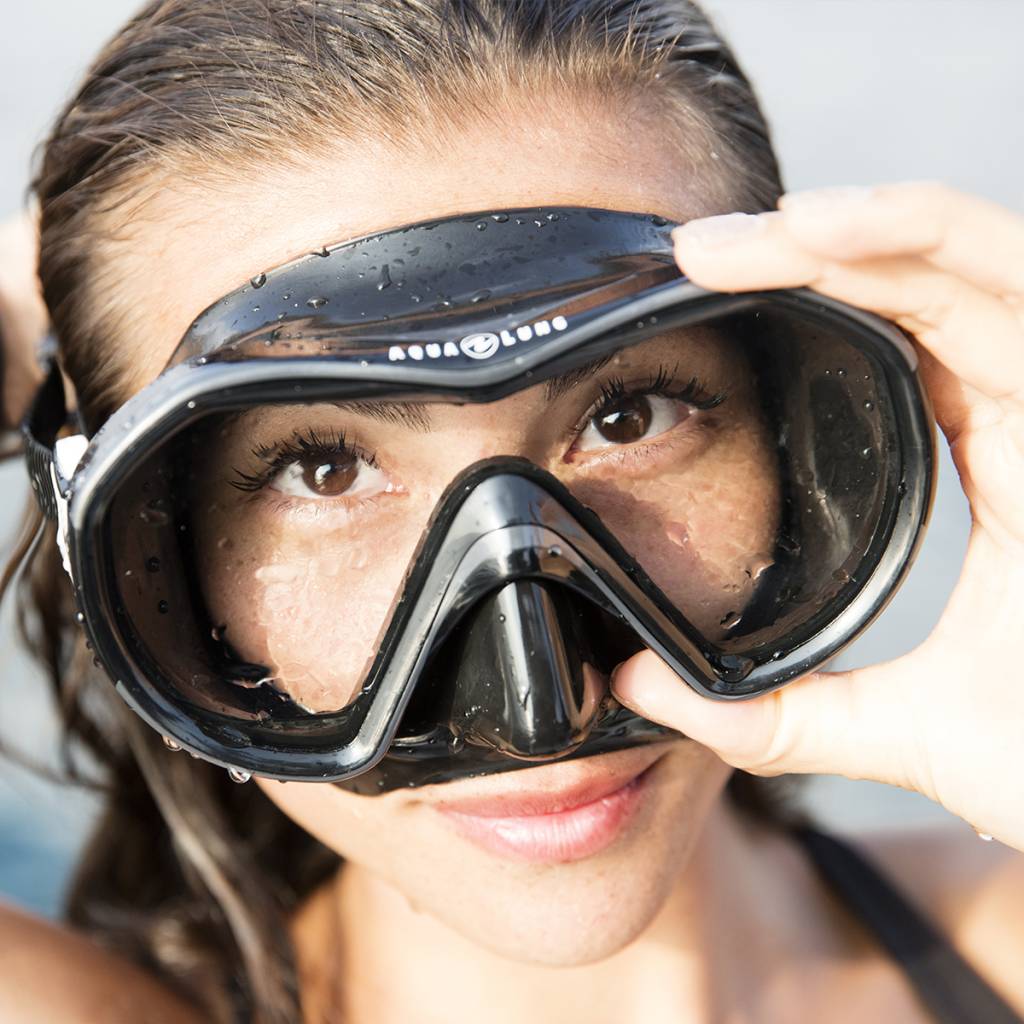 Total Diving is proud to offer a wide range of products designed specifically for women. We understand that diving equipment can get bulky and uncomfortable if you're built differently than the average diver. Plus, diving equipment can be expensive, so you want to be confident that what you buy will fit you properly. While working in our store, I've heard a lot of questions surrounding our line of products for women. I'll attempt to answer some frequently asked questions so that you can make the best decision for your scuba diving gear.

What are the advantages of owning women's-style dive equipment?
The short answer? Women's equipment is typically made a bit smaller. The long answer? It depends on what kind of equipment is in question!
BCDs
Buoyancy Control Devices (BCDs) generally speaking used to be bulky vests. As time has passed, technology has certainly improved and the standard BCD doesn't weigh a whole lot. However, there are specific details about women's BCDs that make them more comfortable. Typically, women's vests will place the weight of the cylinder more on the hips rather than on the back and shoulder muscles, creating a comfortable fit before diving into the water. Also, the curvature of the vests, specifically near the underarms, is designed to fit a woman's figure for maximum maneuverability underwater. Women's BCDs are sometimes also streamlined and feature less bulk on the hips and the wings. Choosing to use a women's BCD will help both with the fit as well as your overall comfort.
Wetsuits
This category is a bit more obvious! Men's wetsuits are made like men's clothing: boxy, bigger in the shoulders and generally straight. Women's wetsuits help to accommodate a female figure in different ways. There is definitely more room in the chest area as well as more room around the hips for curvier figures. Plus, women's wetsuits come in a variety of colours that will make you stand out from the crowd, like the all-new Aqua Lung AquaFlex!
Masks
Scuba diving masks are meant to fit in a very specific way. They're supposed to mold naturally to your face so that as you dive deeper, there's less of a chance of a leak. An ill-fitting mask is extremely uncomfortable and can potentially ruin a dive. Women's masks are made for smaller faces. There is typically less silicone around the forehead area, less room around the cheekbones and the masks are generally lighter. Also, some masks like the Linea from Aqua Lung is designed to reduce hair pull while donning and doffing the mask.

What's the difference between women's fins and men's fins?
This is an extremely popular question in our store. Many brands, including Aqua Lung, create fins that are specifically meant for women, such as the Shot FX. These fins are different from others like it, such as the Express ADJ's, for a few reasons. The main reason that fins are created for women is that the sizes are much smaller. A size Small in the Shot FX fins are significantly smaller than Aqua Lung's other fins, so this allows for the accommodation of smaller feet. Women's fins are also made to be more flexible. The reason for this is to help with the kicking cycle. This is also the reason why women's fins are typically less bulky, and are made lighter. Scuba diving is about using less energy, to use less of your air to eventually increase your bottom time! Using men's fins which tend to be bulkier and heavier can make kicking more difficult for no reason. That's why using fins like the Shot FX will result in a smoother kicking cycle.
Are there any major differences between men's and women's products?
Besides the sizing, fit and other small details, women's products are the same as mens! The technology used will be of the exact same quality, and many women's products correspond to a specific men's product. There is no reason to worry that for some reason, because a product is lighter or smaller, that it won't have the same dependability as a bigger version! The increase in female divers in the past years has led to a revolution in dive gear that helps with problems that only women face. So, rest assured that the products you choose from Total Diving will do the same job as any of the equivalents!

Will using men's equipment make me a better or worse diver?
At the end of the day, your equipment should suit your diving style, technique and your build! Using a product that's meant for men doesn't necessarily mean it won't work as well because you're a woman. The idea behind creating products for women was to remedy problems that some divers may face. However, there's nothing wrong with using equipment that is branded as being "for men". Most diving products are, first and foremost, made unisex so that it's inclusive to all body types and styles. If you find a product you know will make your diving more enjoyable, then take it. There's never any pressure to take a specific kind of equipment just because it's marketed towards women. Use what you feel most confident in!
Who is Total Diving
Since 1975, Total Diving has continued to provide exceptional services to the scuba diving community. We are the Canadian leaders in diving, and have been Aqua Lung and Apeks' #1 retailer for the last four years. Our online store provides you with everything you need, without having to come by our signature flagship location in Montreal. As a diving school, we teach our students with great care, and as a world-renowned PADI Career Development Centre, we develop outstanding instructors and divemasters. Stay up to date with diving news, products, and the Total Diving community by reading our blogs. We aren't just a store, we're a family that only gets bigger with each new diver.
Leave a comment