Login
Log in if you have an account
Register
Having an account with us will allow you to check out faster in the future, store multiple addresses, view and track your orders in your account, and more.
Create an account
Let it go… Ice Diving Experience
13 Mar 2019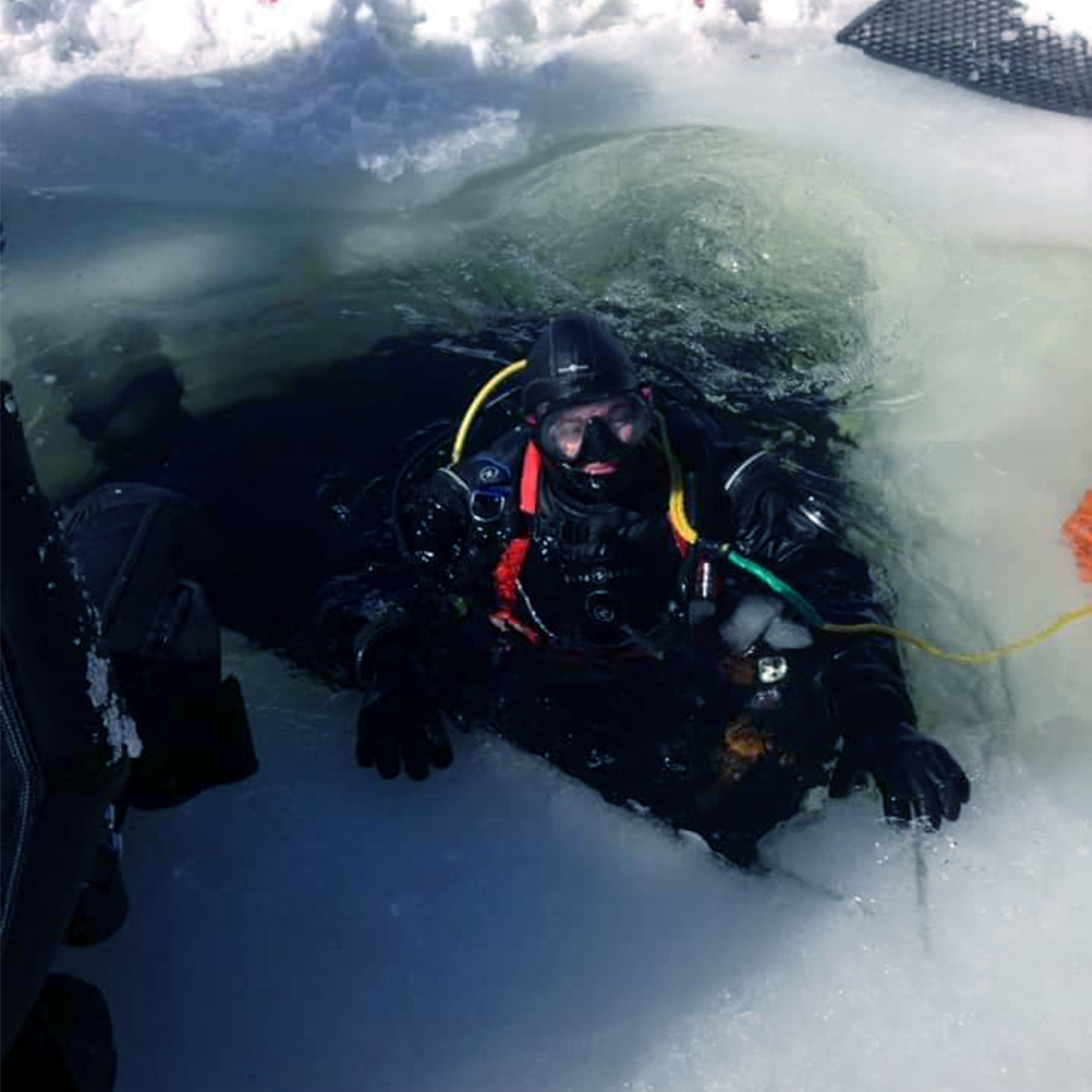 When people think of scuba diving, they imagine long boat rides under a tropical sun, colorful reefs and an array of swarming marine life. They think of beaches and bikinis and paradise on Earth. They don't consider that scuba diving can be 30cm of blue ice and snow, below freezing temperatures, small triangular holes and darkness. But guess what, scuba diving is both, and the latter is as breathtaking as any paradise dive. Diving under ice is an experience unlike any other, one of those incredible moments that cannot ever be completely described by words. The dives left me speechless, and no words will ever do the experience justice, but I still want to share the intensity of the beauty I witnessed in Lake Laurel.
The snow glows white on the mountain tonight…
Lake Laurel is a deep freshwater later situated at 275.7 m of altitudes, in the beautiful region of the Laurentides. Throughout Winter, the wild forests of northern Quebec and the warm villages scattered in the mountains glisten under a bright blue sky. Snow covers every branch, roof, rock and body of water. The Lake was beautiful before we even began to look below it. Shining peacefully in quiet bliss, the Lake and our wonderful hosts welcomed us with bright smiles.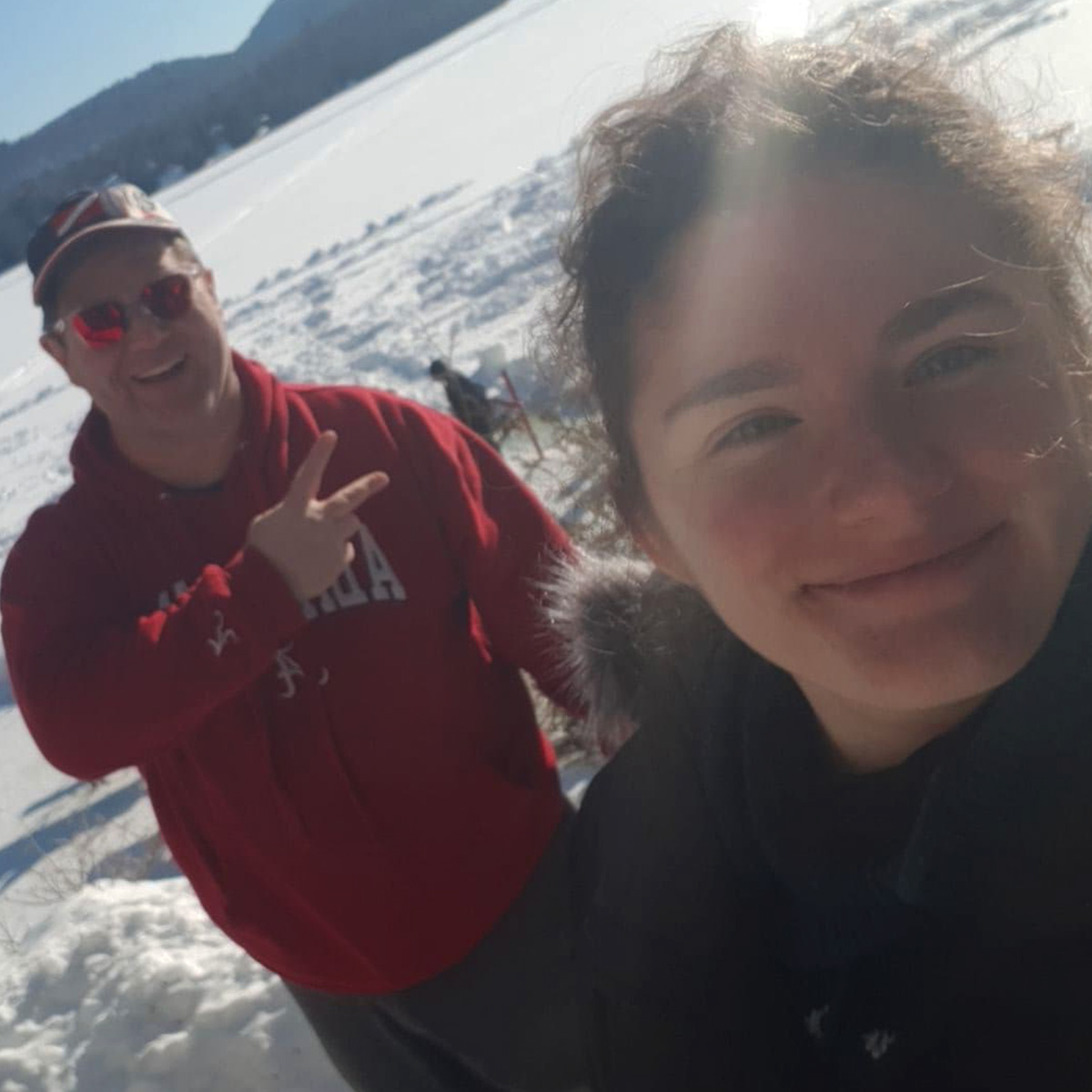 Not a footprint to be seen…
We were a group of about 20 divers, sharing two narrow triangular holes into the depths of the lake. Spending all day out in the ice, we did not once see another person. It was as if we lived in a whole different world, where no one could reach us. The quiet of the nature around us was astounding, whether above or under the ice sheet.
The cold never bothered me anyway…
The biggest fear that comes with ice diving is the cold, I know that's what scared me. But in a drysuit with layer after layer of your favorite winter clothes, the cold cannot reach you. And the spectacularity of the scene before you makes you forget about any slight temperature discomfort. Properly equipped, the cold will not bother you for one second, I guarantee it.
My soul is spiraling in frozen fractals all around…
You jump into the small hole piercing through the thick ice. Below you see nothing but darkness. You descend, darkness all around. But then there is the ice. This beautiful sheet of ice, with the sunlight glistening through. Bubbles form everywhere against the ice, becoming dark puddles of air in the water. You ascend as close to the ice as possible, you slide against the smoothness of it. You twist and shape the air puddles how you like. But if you look closely, if you look at the details in the ice itself. You see its colors. The white, the blue, the bright, you see the crystals in it, you see the trapped little bubbles. The ice is the most beautiful and intricate thing you have ever seen. And if you swim a little bit further away, you'll see your air bubbles sliding along the ice, and disappearing into a hole that you know for a fact doesn't lead to the surface. So you follow the escaping air, you rise as high as the ice allows you, and all the sudden you find yourself half emerged in an ice cave. Stretching all around is this multi-layered ice structure, dotted with air bubbles, enough to take your breath away for the rest of the day.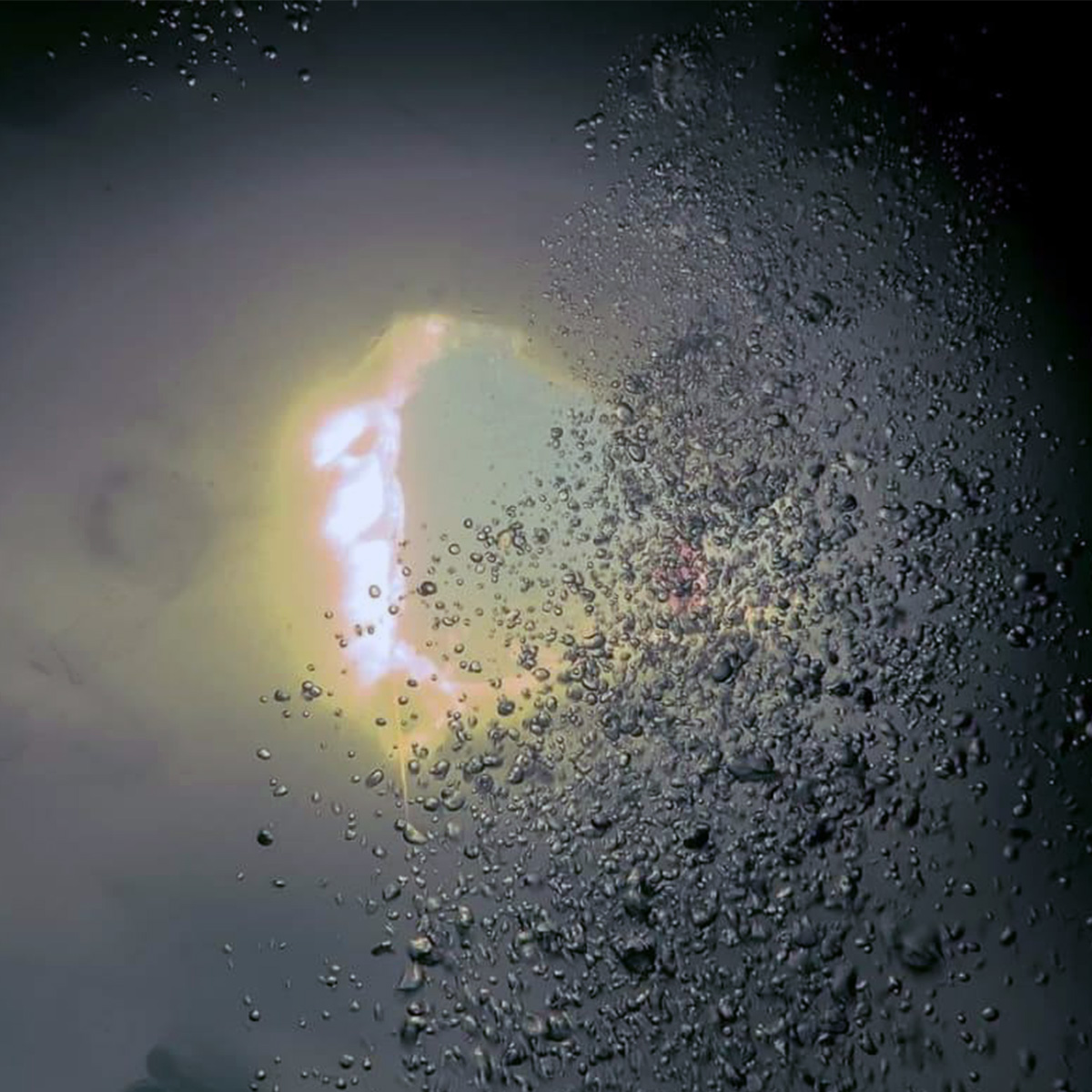 And the fears that once controlled me, can't get to me at all…
The other misconception about ice diving is that it is an extreme sport that is very very dangerous. This is not true. Ice diving is the safest diving activity out there, simply because it is the one that has the most precautions and safety guidelines. Two divers in the water, both linked by a safety line, linked to two other divers at the surface. These two pairs communicate through tugs and pulls of the safety line, with a clear message for danger. In addition, a security diver sits by the hole, fully equipped and ready to jump in at the first sign of trouble. Because ice diving is theoretically more dangerous, it has the most extensive security measures, making it nearly impossible to have a serious accident.
Let the storm rage on…
In ice diving, it's dark, it's cold. There aren't many fish to see, dives are short. But when you experience this ice, everything becomes worth it. It was my first cold water dive, but I can promise you it won't be my last. And as the sun settled on the horizon, as more and more divers left. I was left alone on the ice, listening to the nature around the lake. Looking down at the frozen lake feeling blessed for all the things I had seen, things that very few people will see in their lifetime.
Well now they know...
I'm here to tell you this: ice diving isn't cold. Ice diving isn't dangerous. Ice diving is amazing, and you need to try it at some point in your diving journey. Call us at Total Diving, and we'll take you to this winter paradise
WHO IS TOTAL DIVING
Since 1975, Total Diving has continued to provide exceptional services to the scuba diving community. We are the Canadian leaders in diving, and have been Aqua Lung and Apeks' #1 retailer for the last four years. Our online store provides you with everything you need, without having to come by our signature flagship location in Montreal. As a diving school, we teach our students with great care, and as a world-renowned PADI Career Development Centre, we develop outstanding instructors and divemasters. Stay up to date with diving news, products, and the Total Diving community by reading our blogs. We aren't just a store, we're a family that only gets bigger with each new diver.
to try it at some point in your diving journey. Call us at Total Diving, and we'll take you this winter paradise.
Leave a comment