Login
Log in if you have an account
Register
Having an account with us will allow you to check out faster in the future, store multiple addresses, view and track your orders in your account, and more.
Create an account
How To Become an Environmentally-Conscious Diver
26 May 2019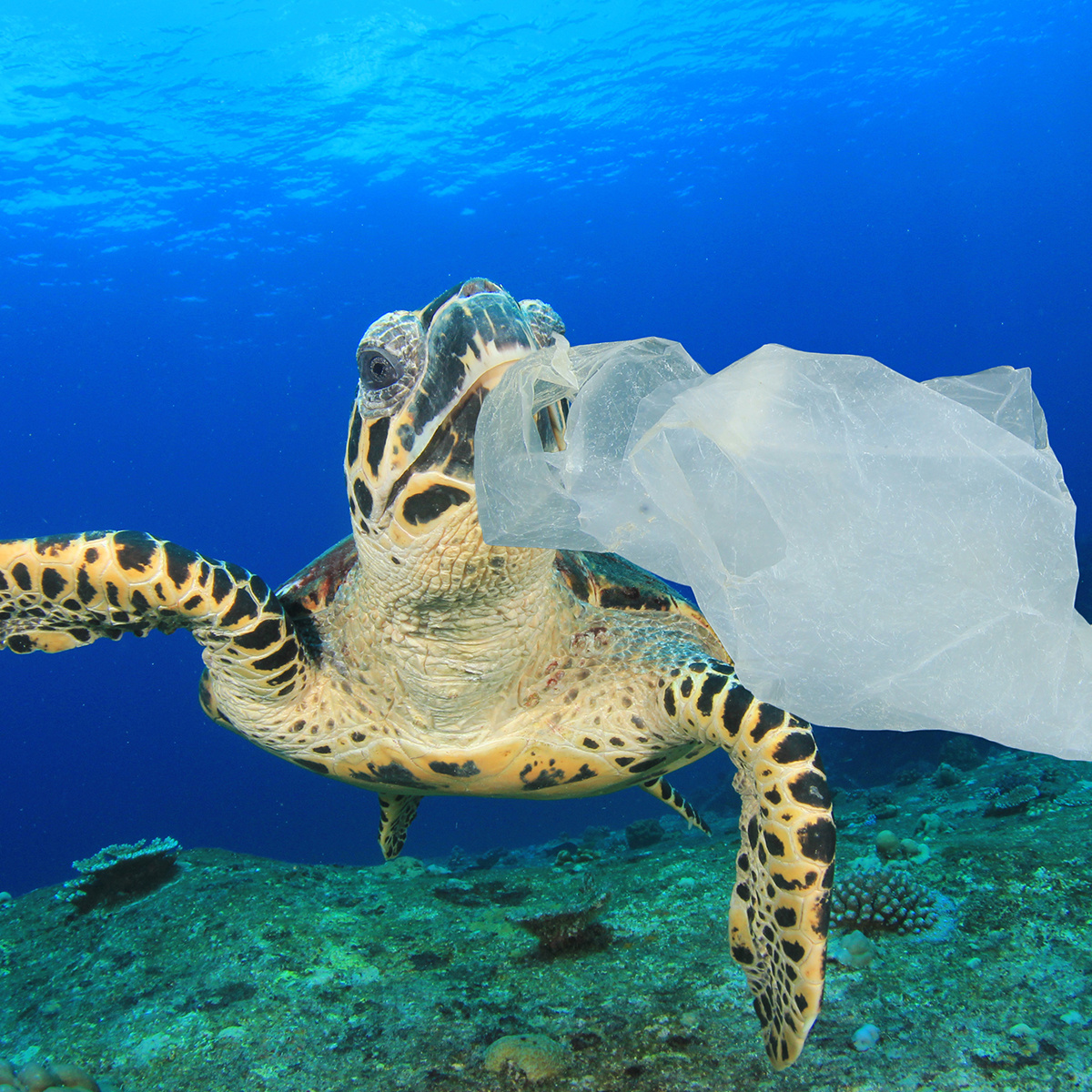 Almost all the scuba divers I've ever met have been committed in one way or another to helping our environment. It's probably because we spend so much time underwater, exploring the natural beauty of our planet. Lots of people choose to perhaps ride a bike to work, or not use plastic straws, or carry a water bottle around. It's all about doing our part, right? Even in the face of big corporations who play a much bigger role in environmental degradation, there are always things we can do to help. It's like what one of our instructors says: it's about attitude! Here are 5 easy ways to become a more environmentally-conscious scuba diver.
Participate or Organize a Clean-Up
Lots of divers participate or organize their own beach clean-ups! It's a great way to get your non-diver friends involved in an activity that benefits pollution and local wildlife. At Total Diving, we have our very own initiatives to help clean up the area surrounding the Kahnawake Quarry. So many people get to use the Quarry with us every year, and it's our responsibility to help keep the area clean. Make sure to pick up your trash, beverage containers, and any other item you see that doesn't belong.
Don't live near a body of water? Try cleaning up your local park, hiking trail or bike trail. Not only will it have a similar effect of cleaning up a beach or shoreline, but it can bring more people together for a shared cause. Check with your neighbourhood or city to see where clean-ups are taking place!
Make Your Voice Heard
Because of the severity of climate change, more and more people and communities are coming together to help out. That includes becoming an informed voter or member of your local community. Think about every time a political candidate talks about their plan for the environment, and how you always seem to have your own different opinions. There's a way to make yourself heard! Oftentimes there are public hearings, open to anyone who's interested, about construction projects or future legislation concerning marine life. Arrange to go and listen, and find out what you can do to help, or what is being planned for your community.
If you can't make it out to a hearing, or if there are none available to the public, make sure you read the news and keep yourself in the loop. If you see something that you don't like, such as a new pipeline, create an online petition or write to your local media about it. Be proactive when you can.
Dive Local
Diving around the world is a great way to experience new waters, cultures and peoples! However, we unfortunately forget that taking a plane across the world releases tons of carbon into the air, and jet fuel isn't necessarily the best for the planet. If you're thinking of going on a vacation far away just for diving, maybe consider our wonderful local spots! In and around Montreal, there are wrecks, deep dives, and other amazing opportunities that don't require an expensive plane ticket and jet fuel. The best part is that you get to contribute to keeping local sites open while helping the environment! Make sure to clean up any trash if you see it.
Continue To Educate Yourself
Want a way to dive more often and help conservation efforts? PADI Project AWARE has a variety of specialist courses that make it easy to learn more about coral reefs, different marine environments, and wildlife! You'll become an expert at making sure that environments and creatures remain safe.
Becoming committed to protecting animals, dive sites, and the environment is one of the best ways to raise awareness. Talk about your course, and if you're an instructor, consider
Be a Role Model
The easiest way to be an environmentally-conscious diver is to be a leader. When you role model good practices and encourage others to do the same, it makes a difference! Remind your buddies to throw out their garbage responsibly, or make sure that when you leave a dive site, it's clean. If you decide to take a PADI Project AWARE specialty course, maybe bring a friend along! It's really easy to be proactive about your good habits and spread them around, even to your non-diver friends.
There are plenty more ways to become a better, more environmentally-conscious scuba diver. You just have to try! Plus, changing your attitude is the first step.
WHO IS TOTAL DIVING
Since 1975, Total Diving has continued to provide exceptional services to the scuba diving community. We are the Canadian leaders in diving, and have been Aqua Lung and Apeks' #1 retailer for the last four years. Our online store provides you with everything you need, without having to come by our signature flagship location in Montreal. As a diving school, we teach our students with great care, and as a world-renowned PADI Career Development Centre, we develop outstanding instructors and divemasters. Stay up to date with diving news, products, and the Total Diving community by reading our blogs. We aren't just a store, we're a family that only gets bigger with each new diver.
Leave a comment