Login
Log in if you have an account
Register
Having an account with us will allow you to check out faster in the future, store multiple addresses, view and track your orders in your account, and more.
Create an account
Here's Why You Should Become a PADI Advanced Open Water Diver.
09 May 2019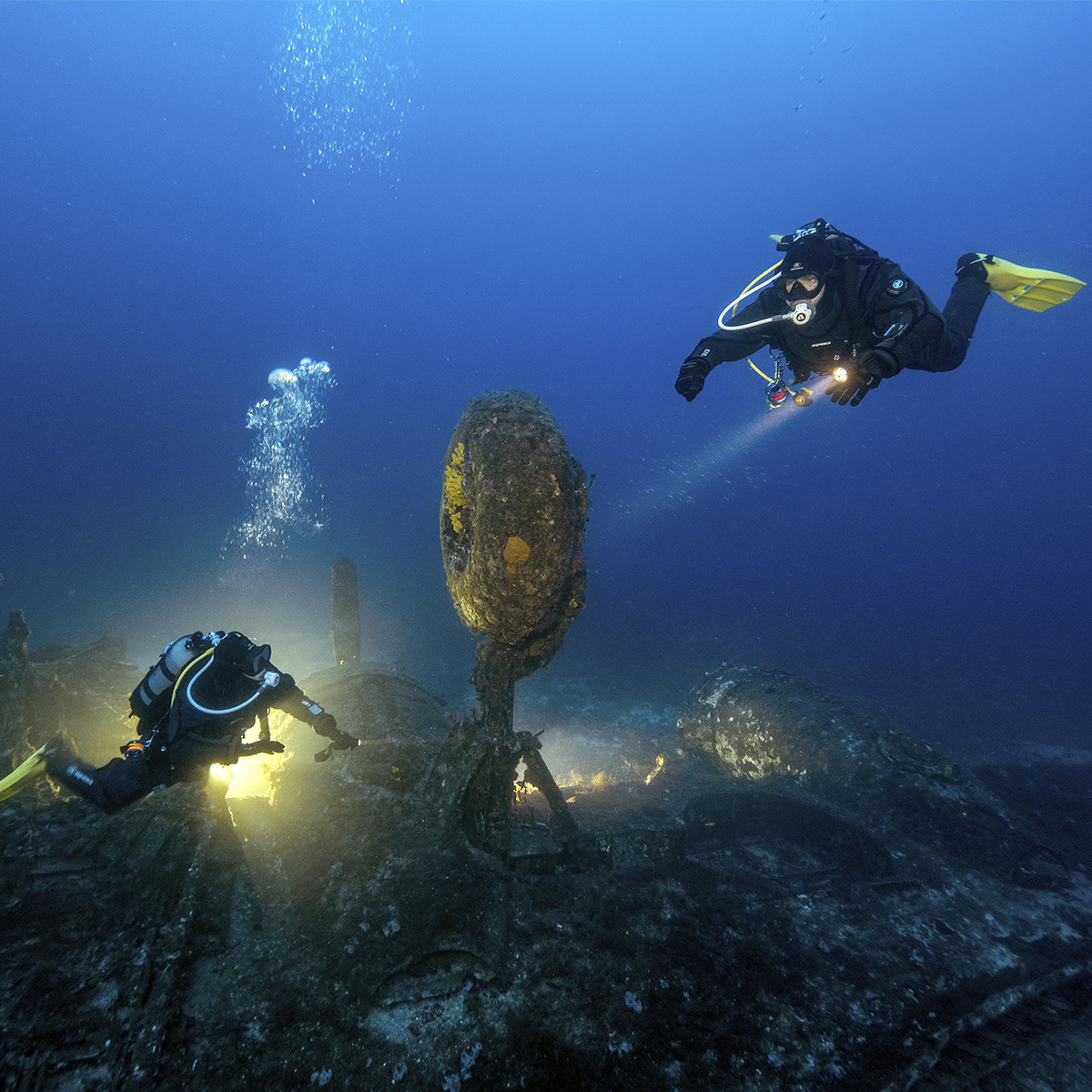 Summer is right around the corner! The Quarry is open and bubble season has returned. We'll be able to dive all summer! There's no real secret to becoming a better diver, but one thing's for certain: the more time you spend underwater, the better! If you've already completed your Open Water course, the Advanced Open Water course is a great way to get back in the water for the start of the season. It's the ideal way to progress as a diver and experience new things!
Advanced Open Water… an Advanced Course?
The course is called Advanced Open Water, but don't be fooled by the term "advanced." Believe me, the course has nothing advanced about it, except for the fact that you'll gain more knowledge about diving. The course is simply PADI Level 2 Diver Training. No more, and no less. This course gives you a chance to develop your skills and to become a better diver.
Why Complete Your Advanced Open Water?
Many divers stop after their Open Water course, thinking that you have to dive a lot before taking your Advanced course. Personally, I did all my certifications one after the other until I got to my Rescue diver class. It's not a problem to take all your classes in a row. On the contrary, it's by taking classes that we improve and we become better divers. This is the logical consequence of diving after completing level one. We're able to explore different kinds of diving, improve our buoyancy, ease into the water, and more after continuing! We become more experienced. Many divers who stop after their Open Water also tend to stop diving altogether. I think diving as often as possible is the best way to improve and make sure you continue to dive in the long run.
Discover New Dive Sites
When I finished my Open Water certification, I got the diving sting! I wanted to dive everywhere and all the time, to discover new sites and to experience new adventures. The instructors at Total Diving are ideal for advising beautiful dive sites, and we're lucky in Quebec to have so many rivers, lakes, and quarries. There's no shortage of sites to make bubbles! But when we start diving, we don't know all of them, so we have to meet people with experience and start training to discover them. By doing my Advanced Open Water, I discovered beautiful dive sites in Ontario, including the Conestoga, which is an old wreck that's worth the detour. That's exactly why I didn't wait before starting my next course.
The crucial moment comes after completing the Open Water certification. You put your gear away and you risk never taking it back out! That's why I found that doing the Advanced Open Water course allows you to keep diving and makes sure you don't retire after just starting. We shouldn't need a reason to dive.
What Does The Course Consist Of?
The course itself is five dives, so you discover PADI specialties that you can complete thereafter, such as a deep dive, wreck, drift, orientation, and night. It's the perfect combination to see different aspects of diving and see the possibilities. I really liked doing my Advanced because it's different from the Open Water. It's not just a bunch of exercises, but rather above all, it's dives where you have fun! In addition, there's no pool component, so all you have to do is read your chapters and review the material with your instructor before diving.
A Diver Ready For Adventure
The Advanced Open Water course is the beginning of your adventure. Once you've completed it, you have so many more opportunities to do different PADI specialty courses that call your name. This is another advantage of the Advanced course. You can participate in a night dive, a wreck dive, and more, and you'll find out which specialties you want to take. Your limit after successfully completing this course becomes 30m (100 ft)! In other words, you've become a more accomplished diver who has more options for development.
WHO IS TOTAL DIVING
Since 1975, Total Diving has continued to provide exceptional services to the scuba diving community. We are the Canadian leaders in diving, and have been Aqua Lung and Apeks' #1 retailer for the last four years. Our online store provides you with everything you need, without having to come by our signature flagship location in Montreal. As a diving school, we teach our students with great care, and as a world-renowned PADI Career Development Centre, we develop outstanding instructors and divemasters. Stay up to date with diving news, products, and the Total Diving community by reading our blogs. We aren't just a store, we're a family that only gets bigger with each new diver.
Leave a comment