Login
Log in if you have an account
Register
Having an account with us will allow you to check out faster in the future, store multiple addresses, view and track your orders in your account, and more.
Create an account
Diving with Prescription Lenses
26 Feb 2019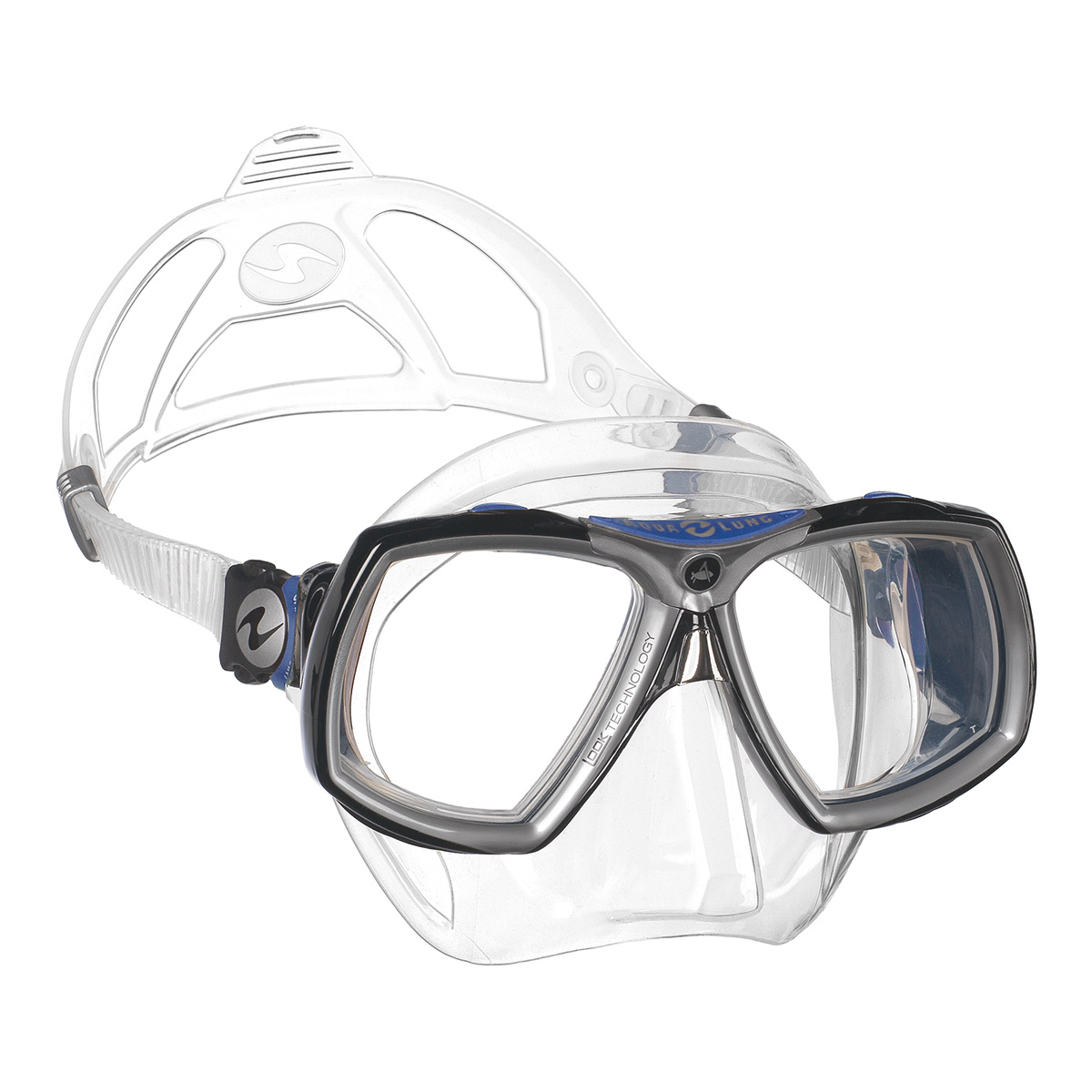 Scuba Diving is an amazing way to explore the world around you! Acquiring new skills and learning about new kinds of wildlife is a great way to change up your day-to-day routine. One of the coolest parts about learning to dive is getting to try out new equipment that will make you feel weightless underwater. From fins to BCDs to wetsuits, there's always a lot to think about. However, the most important piece of equipment you'll ever own as a scuba diver, whether you're an Open Water Diver or an instructor, is your mask. Getting the right mask to fit your face is as important as remembering to bring your regulator! It cannot be overstated that your mask is what can make, or break, your next dive.
Masks come in tons of different shapes and sizes, but there is one universal problem that some divers face that we have the solution to. If you wear glasses outside of the water, you're going to want to be able to see under the waves. There are various options for clearer vision underwater, but the main debate that always seems to be whether contact lenses or prescription lenses are the better decision for diving. I believe that choosing prescription lenses is the way to go!
Why prescription lenses?
Aqua Lung's Look 2
Total Diving is proud to offer the single best replaceable-lens mask on the market! Aqua Lung's Look 2 mask features a low-volume design with a classic two-lens frame to provide clear vision. The soft silicone skirt also provides the diver with a natural mold around facial contours, making this mask accessible to a wide range of different faces! Choosing this mask for your prescription lenses makes it easier to get the right fit for your next adventure
Clearer vision
Using prescription lenses tailored to your needs will provide you with clear vision underwater. The lenses are typically positioned close enough for good vision but far enough so that you stay comfortable throughout your dives.
Easy to maintain
Prescription lenses on diving masks are increasingly easy to maintain and require no extra work than typical lenses. The Look 2 mask has two buttons, one for each lens, that pops out part of the frame to insert the prescription lens. The system is accessible to anyone, but we can help you out in our store. The best part about using the Look 2 is that once the lenses are secure in the frame, you won't have to worry about anything! There's no extra cleaning or other maintenance. The prescription lens fit exactly like the regular ones.
No risk
Scuba diving can be easy and virtually effortless with enough practice! One of the golden rules of diving equipment is this: the less that can go wrong, the better. Using contact lenses is perfectly safe for scuba diving, however there are some risks involved when using them. Choosing the proper type and avoiding contact with water can be difficult, especially for new divers. This is why we recommend using prescription lenses. The lenses pop in, and you won't have to think about what to do about contact lenses in the case of any sort of emergency. Plus, the optical lenses available for the Look 2 come in all diopters, positive and negative.
Make the right decision when switching your mask to accommodate for your vision. The Look 2 from Aqua Lung, and the expert staff at Total Diving will help you get more out of all of your dives!
Who is Total Diving
Since 1975, Total Diving has continued to provide exceptional services to the scuba diving community. We are the Canadian leaders in diving, and have been Aqua Lung and Apeks' #1 retailer for the last four years. Our online store provides you with everything you need, without having to come by our signature flagship location in Montreal. As a diving school, we teach our students with great care, and as a world-renowned PADI Career Development Centre, we develop outstanding instructors and divemasters. Stay up to date with diving news, products, and the Total Diving community by reading our blogs. We aren't just a store, we're a family that only gets bigger with each new diver.
Leave a comment