Login
Log in if you have an account
Register
Having an account with us will allow you to check out faster in the future, store multiple addresses, view and track your orders in your account, and more.
Create an account
5 reasons why you should continue your dive training after PADI Open Water
12 May 2018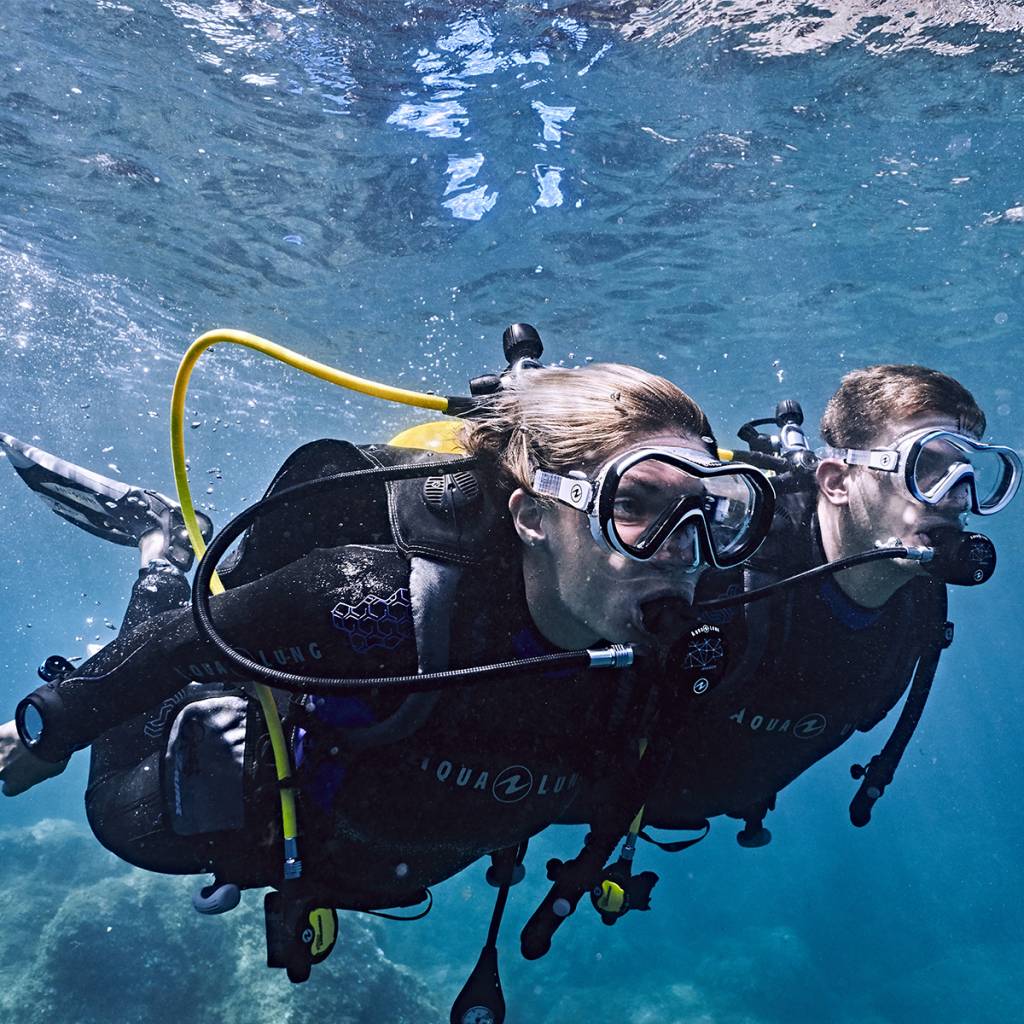 Congratulations! You've recently been certified as a PADI Open Water Diver. With this level of dive training, you're normally able to dive during daytime, in light currents and at a depth of up to 60 feet/18 meters. This is a fantastic start to your journey in scuba diving. The next step is to get your PADI Advanced Open Water certification. Here's five reasons why you should do your next certification sooner rather than later!
New level, new skills.
The Advanced Open Water Diver certification is far from an "advanced" course. If you've ever been worried about if you're ready to take on the challenge, just remember that it's about being able to take responsibility for yourself. It's meant to help you up your game as a diver! With your Advanced certification, you'll be able to dive at night, and more importantly to 100 feet/30 meters. This opens up your possibilities for your next adventures.
You're just getting started!
Becoming an Open Water Diver was a huge step, and you were able to tackle it with ease. Many of our instructors have said one common thing about PADI's Open Water Diver course: it is first and foremost an introduction to diver safety. This doesn't mean that you didn't gain a broad understanding of diving. It just means that there is so much left to go! Stopping now is not an option because the next recreational levels teach you about real diving and how to get as much out of your adventures as possible.
You have all the core equipment.
If you completed your Open Water course with us at Total Diving, you'll absolutely have all your core scuba gear. This includes your own mask, fins, boots and snorkel. Because you've already spent money on this equipment, it makes sense to continue in your diving education because for your Advanced course you only need a few additions to your gear collection! Basically, you've already invested a lot into your new hobby. Why not use your new toys to your advantage?
The next levels are more fun to complete.
As previously stated, Open Water taught you basic dive safety. PADI Advanced Open Water, however, teaches you how to be a scuba diver. Instead of practicing drills and memorizing different safety techniques, the Advanced course takes you on a variety of specialized dives, including a night dive, a deep dive, a drift dive and a wreck dive. All of the coolest things about diving are taught in this course, so that you'll truly be able to feel like a diver. Even better than the Advanced course is the Rescue Diver Course. We've frequently heard from recently-certified Rescue divers that it's one of the most exciting certifications to complete because it's unlike any other recreational level. All the more reason to push forward in your scuba diver education.
You'll get more out of your vacations.
Travelling on dive vacations to tropical destinations is a popular reason to become a certified PADI Open Water Diver. Becoming a diver allows you to enjoy seeing the fish and exploring the warm blue water. Taking your diving to the next level means being able to go on different kinds of adventures! Diving at night in Cozumel is a completely different experience from diving during the day, so why limit yourself to only one while you're away from home? Plus, you'll be able to show off your cool new pictures on Facebook!
Leave a comment